Exhibitor Spotlight: Flutter Eyewear
Sep 5, 2018, 16:37 PM
We're excited to have Flutter Eyewear joining us at this year's Holiday Boutique. Flutter reading glasses bring elegant clarity to any task involving fine work. Their own collection of elegant reading glasses and reading sunglasses are especially designed for beauty, quality, and comfort. Not your grandmother's readers.
Before you you see the team at booth #1230 get a sneak peek at what their bringing to the show in our brief interview below.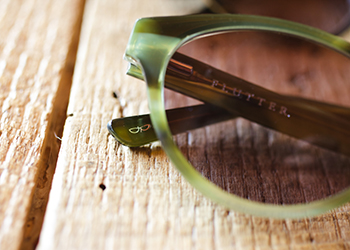 Describe your products.
Gorgeous reading glasses for stylish women.
What are your best tips for the holiday season?
Get everything done before Thanksgiving so that you can enjoy the holiday season.
What are your featured items this season?
Come to our booth (#1230) and get a personalized fitting by our designers.
What's your best holiday shopping advice?
I keep a running gift list on my iPad so that by time the holidays arrive, I know exactly what I want to give everyone.
What's your favorite part about being in this holiday show?
I can't wait to be inspired by my fellow exhibitors!
What's your favorite Christmas movie?
Polar Express.
Is there anything else you think folks should know about Flutter Eyewear?
A portion of every sale goes toward training service dogs. Each time a customer purchases a pair of glasses, she is buying eyesight for two.
The Holiday Boutique is coming to the Overland Park Convention Center November 15-18, 2018. With hundred of vendors, including Flutter Eyewear, you're sure to find something for everyone on your list. Buy your tickets online and SAVE $2!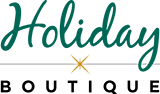 OVERLAND PARK CONVENTION CENTER
NOVEMBER 15-18, 2018